As this is an Official Roleplay topic, whatever occurs here may affect your character elsewhere. Your posts should be detailed and contribute to the storyline. Under no circumstance are you allowed to violate the
Roleplay Rules
.
As the story progresses, I may include alerts or updates. Keep an eye out for those. Other from that, I'll also participate by roleplaying as my character.
At the end of the roleplay, a special prize may be given to those who actively engage in this topic.
Questions? Ask
Desmeon
through PM.
Now, please enjoy yourself in this roleplay and have a world of fun!
---
"We did it this time, didn't we?"
"A bit too far, I suppose. But it was definitely worth it. Just look at all our hard work."
"Agreed. We couldn't have asked for a better result. All it took was sacrifice towards the visible environment."
"The people won't notice. They're all indulged with their simple lives."
"S-Sir! The UNA telecommunications satellite is down!"
"What? But how? That should not have happened..."
"I'm pretty sure the w-waves coming from the experiment disabled the satellite. That s-satellite is the closest one to it right now, so there's no question what would happen to the others."
"Is that so?"
"Yes. And um, since that is the case, our UNA communications n-network has gone offline."
"Why doesn't the UNA have TWO telecommunications satellites? This wouldn't be a problem if we did."
"Well, S-Sir, the UNA didn't have enough of a b-budget to get another satellite going if we were going to continue with our eh-experiments down here.Though despite it being down, we can use another satellite to send out a broadcast. It could only be a singular channel h-however, as the satellite wasn't meant to backup our original..."
"Then what are you waiting for? Get to it! The people up there will begin to question us if they don't have their silly luxuries."
"Y-Yes Sir."
"What do you think will happen if the experiment reaches other satellites?"
"I cannot say. We need those satellites operating, but we also can't afford to stop the experiment."
"If we can't do anything, then shall we wait and watch this all play out?"
"As much as I would not appreciate that, we have no other option at the moment. We'll have to be on standby until an opportunity arises."
Emergency Broadcast. This is a test.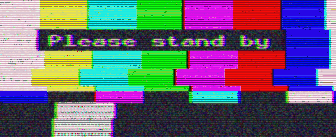 "Mommy! The T.V broke!"
"Honey, you know that's no- Oh? Huh. Well would you look at that, you're right. I'm sure it'll fix itself up in a little bit. So for now how about you go do something else, like play outside?"
"But I don't wanna. The kids out there don't like me, they call me stupid."
"That's not true. You know this island is reserved for the best of the best. If they call you names, don't be afraid to come and tell me, alright? But that is only after you stick up for yourself first. You need to show them who's boss."
"Okay, Mommy... I'll try."
"Good, now you go have fun outside. It's a beautiful day."
"Commander! We can't reach Headquarters!"
"What do you mean you can't?"
"We are not finding any signals from the island."
"How is that possible? They should always have a signal. Did you check ours already?"
"Uh, yes Sir. We also lost our signal."
"Bloody hell. And you couldn't connect to the other bases?"
"Affirmative. We are not receiving or transmitting any signals. There must be a problem back at HQ."
"Well, I'll be damned. Have you searched the other channels?"
"Not yet, Sir. But let's see."
Emergency Broadcast. This is a test.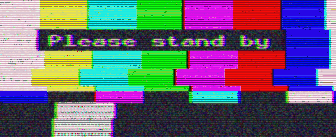 Desmeon lay sprawled out on a motel bed, with the T.V on and the curtains shut. It was just about early morning when people would awake to go on about their monotone lives. She, on the other hand, had a perfectly unique life with such large differences compared to others, so much that it pained her. Well, not really. She couldn't care less at this point. Right now, considering where she was currently, her day in the life would definitely be bland. She continued on through the weeks thinking, planning, checking up on the others, all to just be where she was now. In a nasty, rundown motel somewhere in Euthenia. She didn't remember how she got here, but it was overnight. And that seemed to be the case with her. Somehow, she usually ended up in hotel or motel, a place with a bed and complimentary breakfast in the morning.
Desmeon shifted on the dusty bed to face her T.V. The World News was on, showing the current events that were taking place or had recently occurred. Nothing new, which was ironic since this was the "News." Every day the same plain, boring events continued, such as the grand opening of zoos or aquariums, museums, glorious hotels, skyscrapers and so on. There were tidbits of info on recent murders or uprisings, but that was a given. It seemed like it was natural in the today thanks to all the factions contributing. Especially Eviternity. Oh, how great each and every member was. Not afraid of death just to get the message across that the UNA were fiends. They were aiming towards world domination, hence the name United Nations of Aurlia. Or was that wrong for her to assume? It shouldn't be, all considering what happened throughout these seven years. But has it been that long? Since the occurrence that made Desmeon and her brother run for their lives just to soon create a world-wide rebellion? Wow, time flies when you're being chased. Though enough of that, the past was the past. This was now. She had a long way to go and so much yet little time.
Staring blankly at the T.V., the reporters had an ongoing rant about the aurquakes in Lustrus right until the screen went blank. It then flashed into a screen she had seen once before. It was the government broadcast that was used only for emergencies.
Emergency Broadcast. This is a Test. Please Stand by.
That was odd and interesting. But maybe this was just a little mishap. So she changed the channel to find out that somewhere nearby, there was a plot of barren land for sale. It was a commercial that was set up so awfully, you can tell where the edits were made before it even played through completely. How lame. Giving a sigh, Desmeon scrolled through the other channels. Nothing was wrong with them except for a few, and those channels were the ones that usually contained propaganda, courtesy of the UNA. Well, would you look at that. Something went down somewhere, and it was sure to be infuriating to the UNA representatives. But this was great news to her, no more propaganda! She could finally be free of having to watch those annoying, false, infomercials whenever she turned on the television. Though now she was curious, what happened? What made this happen?
-Intermission-
Please excuse this interruption. Our worldwide UNA broadcasting system has been executed due to hazardous tampering. Technical difficulties have been arising because of this issue. Our planet's human race may be in imminent, but unlikely, danger. However, please do not be afraid. We are doing everything in our power to protect each of your lives.
End of the emergency broadcast.
This is not a test.
Please resume your peaceful daily lives.
Be alert, aware, cautious.
Which should you believe? Test or no test? Is this the national week of jokes? Is Aurlia's inhabitants lives actually endangered? Will we be lied to again?

When will the truth be free?
Founder

Leader





Role

: Rebellion Leader


Posts

: 264


Auli ( ₳ )

: 1479


Join date

: 2016-05-01


Location

: Pristine, Euthenia



The early morning sun poked it's waking head above the horizon, casting long, ominous shadows across the city as bright shafts of light shone between the openings between the skyscrapers standing guard over the empty streets below. It was quiet.. Far too quiet. By now, oceans of people would be flooding out of their homes and onto the wide concrete paths, ready to start the day. Yet now, as Max stood within the shade of an alleyway, not a living creature stirred. It was almost.. surreal to see such a lively place become a desolate wasteland of giant, metal titans within hours. It was as if every one had just dispersed into thin air, as if they had never existed and left everything right as it had been to rot in time, laying waste to the world around it that would eventually reclaim it to nature.

There was not a soul present. Not even as he gazed into the glass windows of cafes and shops could he scout out another being. He couldn't help but shudder, the air enveloping him having suddenly grown very cold. What could be happening was something he could only wonder as he stepped forward slowly, peering cautiously out into the open. Perhaps it was a Euthenian holiday..  After all, he had skipped out on reading in on the country, which admittedly, was a foolish decision on his part. He had come on short notice anyway. Once he heard Desmeon was packing up his bags to head over, Max found himself following the Eviternity leader. Everything interesting that ever went down went down when Desmeon was around, coincidentally.

Perhaps the guy just had a knack for finding trouble.. Or the other way around. Looking around, he figured he was pretty alone out here and decided to take the time to relax. He slid off his helmet, sat down against the alley wall and pulled out a pack of cigarettes, lighting them and popping one into his mouth. As time ticked by, he sat in an odd, subconscious daze, examining the helmet situated in his lap that stared back at him with glowing red eyes. On the right side was a bloody handprint, having been dragged along and created a crimson smear. Sometimes his enemies got a little too close for comfort.. Since his initial scrape with Eviternity's two leaders and the UNA troops, he had switched out his old armor for better.. less... destroyed armor. Not long after did he see a significant difference in his performance. He was faster, lighter and far more able.

Max looked down at his coat pocket where the two-way radio he was given resided. Maybe Desmeon knew more about what was going on. He slid it out and held the button, speaking into the device. "H-" Before he could say anymore, he was cut off by alarmingly loud and odd static. Max jumped, jerking the device away from his face. "The hell?" He grunted, slamming a fist onto it as if it'd suddenly start working again. To his surprise, it did. The strange interference died down and went silent, blending in to the rest of the city. He attempted to speak into it once again. "Hey chief, any idea what's going on around here?"



Role

: Assassin


Posts

: 81


Auli ( ₳ )

: 821


Join date

: 2016-05-13


Location

: Hell and back again.



~Although, I never un-continued this, let's continue. Sorry for the less than decent quality of the post. Let's just hope we can get this rp running again.


Desmeon had been lost in thought when a static noise made her jump. She felt frightened for two seconds before realizing it was just her walkie-talkie making strange, irregular sounds. She reached for it, holding it in her hands, then a voice could be heard coming from it. It was a familiar voice that held slight concern. Des recognized it belonging to one of Evi's members, Zero, as what he went by. She almost pressed the button but stopped herself as she remembered she wasn't wearing her gasmask.
Holy mother of-, if she responded without it, everything would have gone to shit for her. Quickly, Desmeon snatched it up and attached it to her face. Oh, how annoying it was to have to wear this thing every day of her life. After hurriedly applying the mask, she then pressed the side button, replying with her now deepened tone. "I must apologize, for I do not. I do, however, required some information regarding the UNA television. Their broadcasts seemed to have become disrupted, yet this nation's broadcasts are unharmed." She paused, making a clearance for herself to ask him a question. "How are things on your end?" It wasn't as if she really wanted to know, but perhaps he may hold some important data that could help her piece things together.
Founder

Leader





Role

: Rebellion Leader


Posts

: 264


Auli ( ₳ )

: 1479


Join date

: 2016-05-01


Location

: Pristine, Euthenia



Max waited for a response for what seemed like forever. Maybe it wasn't coming through? But just as he began to consider the worst, an obviously altered and muffled voice spoke through the device. He held it closer to his face to make out his words through the faint, but present static more clearly. He bit his lip. Disruptions, huh? Then it wasn't just the radios. He wished Desmeon had been a tad bit more descriptive, but he wasn't about to complain. He pushed his thumb down into the button and replied. "Enough with the fancy talk. I didn't call you for a vocabulary lesson." He teased before sighing. "I don't know. It's so... quiet. There's just.. nobody. Like they all packed up and went... Not that I'm complaining." He looked around, searching for any sign of life, yet none made itself apparent.



Role

: Assassin


Posts

: 81


Auli ( ₳ )

: 821


Join date

: 2016-05-13


Location

: Hell and back again.



Thanks to her dog, Kayia had woken up early this morning. Finding it impossible to go back to sleep she just decided to turn on the tv. Flipping through the rather boring channels she stopped on the news channel, ignoring all of the news her coworkers gossiped to her and snuggling with her puppy. That was until the channel turned into one of those emergency broadcasts. Was it time for the testing again? Maybe-

The girl listened as the broadcast spoke. Our planet's human race may be in imminent, but unlikely, danger. However, please do not be afraid. She blinked, mouth agape as her dog noticed her strange behaviour and put her wet nose on her arm. If the world was in danger- not even just that but the whole human race- how could they not be afraid? It could be just a joke, but why would they joke about that? A hundred more questions buzzed around in her head like a hive of angry bees, but she had to do something before the threat came around to them. But what could she do? Biting her lip she glanced around. They gave no description of what it was, only that there was something that could harm everyone.

The only problem was, she was still scheduled to go to work later that morning, but what was she going to do if there was potentially hazardous things going on? Scrambling out of the bed she reached her phone, dialing the number to the shop. There was nothing. That meant that she didn't have to come in, right? Even if her job was on the line, her life was more important and she could get a new job elsewhere if needed.

After a while she boarded up her apartment the best she could; pushing up a dresser against the door, closing and blocking the windows, and for extra precaution she turned any lights off so that they didn't know she was home. Kayia also considered blocking any vents, but she was worried about suffocating off of her own carbon dioxide. For now this would have to do unless she found anything better to seal up with. Her dog, curious and caring as ever, was following her around this, trying to help and getting out of Kayia's way when needed. After she got done, the girl turned the TV on with the volume down and sat with her dog, wondering if there was going to be anymore announcements.
Cafe Waitress




Posts

: 14


Auli ( ₳ )

: 803


Join date

: 2016-05-07



Desmeon listened intently, disregarding Zero's tease. Though with the information he did tell her, it made her thoughts wander even more. Apparently, everyone was gone...? If that was so, then how did she get this motel room? Everything from last night was quite blurred, as per usual, yet it struck her as odd. Wait a minute...That broadcast was just played out this morning. She did recall talk- acknowledging people last night. So, perhaps this morning was when everyone panicked and went silent. But why would they panic? The UNA's sad excuse of a broadcast did say "do not to be afraid." You'd think that they would have listened... Then again, it was sure to be a normal response for helpless civilians, unlike her.

Pushing the side button, Des replied, "We should probably meet up somewhere. Where are you currently?" Waiting for an answer, she placed the walkie-talkie onto the bed and gathered her belongings while remaining in the vicinity of the talkie. She hurriedly dressed up in her regular attire, and double checked the room for anything she may have forgotten.
Founder

Leader





Role

: Rebellion Leader


Posts

: 264


Auli ( ₳ )

: 1479


Join date

: 2016-05-01


Location

: Pristine, Euthenia



With a dull, bored look in his eyes, Ion vacantly looked out to the sea. He sat toward the end of a pier, arms on his legs that hung over the dock's edge. Eko shone faintly, holing up behind the few bunches of clouds in the blue-lavenderish hued sky. The sea waves sprinkled tenderly onto the sandy shore, winged animals cawed or tweeted overhead, and customary city commotion could be heard in the distance. It appeared as though it was simply one more normal day, however, there was no such thing as "normal" in a life such as Ion's. Not when he was the Frist Lieutenant of the infamous group, Somnia. And on the side, an Information Broker. He had to admit, he found both jobs cumbersome, to a degree, however, there were times things got to be intriguing. Particularly on the missions that he needed to manage puny, feeble civilians. He was typically ordered to murder them quickly for reasons implicit, yet he liked to draw out the experience he had with each of his...clients. It was simply more fun that way. It was something other individuals from Somnia believed was a waste of time, however, he considered it to be an opportunity that he and his target would get to bond. The bonding time never ended well for his client, yet it was sure as hell pleasant for him.

Putting aside those fond recollections of his, the time had come to put thought to the present. Through the span of the most recent few days, Ion sunk into the moderate pace of the island. He particularly loathed each second of it, yet because of his main goal, he wasn't permitted do anything that would gain himself attention. He constantly felt his desire for blood, to take an unexpecting regular citizen and torment them to the edge of death. He'd ensure the entire procedure was grisly, loaded with violence, and helluva damn good time. That was all he wanted to do, truly, but for fucks sake, his leader wouldn't allow it. And from that, he knew something was up. It wasn't like his leader to disallow bloodshed. All things considered, definitely, this was the UNA island with a lot of fairly "innocent" adults and kids, yet would it hurt for at least one of them to be missing? Who cared that they held an alliance with someone in the UNA, Ion only wanted to kill, dammit. What kind of leader would put their most bloodthirsty soldier in a situation like this, in the first place? It was unjust to do this to him. It was cruel.

Just about a second later, Ion felt a low laugh escape from him. It was ironic, the last thought of his. Here he was, a callous individual, such as himself, supposing it as cruel that his own relentless leader would treat him in such a way. Actually, he found it hysterical. More chuckles got away from his throat, he was a snickering mess now. He tossed himself onto the wooden dock, arms reaching for the sky, grinning widely and staring up at the clouds. He would kill somebody and it would be today.
First Lieutenant





Role

: Information Broker


Posts

: 6


Auli ( ₳ )

: 583


Join date

: 2016-06-26


Location

: UNA Island




Similar topics
---
Permissions in this forum:
You
cannot
reply to topics in this forum